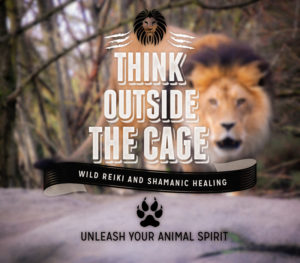 WRSH Calendar
Classes and events shown below are intended as a preview. Only those with a link are currently available for registration.
>>>>>>>>>
MONTHLY
Storytelling for Animals and People Telecall: Join Rose De Dan for unique monthly storytelling event featuring original tales of animals as friends, teachers and healers. Reiki, shamanic energy and animal communication combine to make it an enjoyable time for you and your animal family. Second Thursday of every month at 6:00 p.m. Pacific.
Wild Reiki Revue Telecall: Monthly live mentoring, sharing and discussion calls for all levels of students who have taken Reiki training with Rose De Dan. Third Thursday of every month at 6:00 p.m. Pacific.
DECEMBER
Listening to Zoo Animal Ambassadors: For this 6-part class series Zoo Animal Ambassadors have invited us to listen to their perceptions. We'll be utilizing basic shamanic techniques to enable us to shift our filters so that we can truly hear their messages. Option for field trips or virtual telecalls. No prerequisite. December 2017 – March 2018
JANUARY 2018
Animal ReikiShamanic Training: This 13-week teleclass series teaches students how to blend Reiki and shamanic healing for animals. January 2017, dates TBA. Prerequisite: Reiki 1 and 2 with Rose De Dan, and Bones, Stones, Feathers and Fur.
FEBRUARY
Worldwide Reiki Level 1 Teleclass: Learn how to offer the healing energy of Reiki to yourself, family friends and animals with this 6-week mentored teleclass series, Wednesdays, February 7 – March 14, 2018 at 6:00 p.m. Pacific. Register through December 13 and save $50. No prerequisite.
APRIL
Bones, Stones, Feathers and Fur Shamanic Teleclass: Discover your shamanic allies and learn how to heal yourself while simultaneously supporting the animals and global healing for the Earth. Each live call is available via phone or internet and is recorded so that you don't miss a single one! Tuesdays, April 10 – May 29, 2018, 6:00 p.m. Pacific. Registration is not yet open.
Online Session Scheduling
An easy-to-read online calendar is now available 24/7 to make scheduling a session for yourself or animal companion easier.
Save
Save
Save
Save
Save
Save
Save
Save
Save