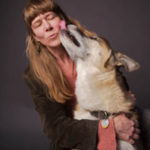 Pre-Payment for a Session for your animal or you
Thank you for scheduling your appointment with me.
If you have chosen a phone/distance session your next step is to pre-pay. Choose from the categories below to pay with Visa, MC or PayPal (choose PayPal option to pay with Amex or Discover). Any distance/phone sessions not prepaid at least 24 hours before scheduled time may be subject to cancellation.
If you have chosen an in-office session you have the option to pre-pay with a credit card or PayPal account or you can pay with a check or cash at time of session.
Cancellation Policy: We understand that there are occasions when you may have to reschedule/cancel a session. We request that you let us know as soon as possible if you need to cancel, but at least 24 hours in advance so that we may offer that time slot to another. Otherwise there will be a full charge for the canceled session.
Phone Sessions
Animal – 1 hr Initial Phone Session – $150 | Add to Cart
Animal – ½ hr Follow-Up Phone Session – $80 | Add to Cart
Person – 1 hr Phone Session – $150 | Add to Cart
In-Office Sessions
Animal – 1 hr Initial In-Office Session – $150 | Add to Cart
Animal – ½ hr Follow-Up In-Office Session – $80 | Add to Cart
Person – 1 hr In-Office Session – $150 | Add to Cart