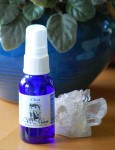 Do you feel energetically drained when you leave work?
Do you feel mentally and physically exhausted?
Does your day-to-day life exhaust you?
Is your animal companion struggling?
Smudging can help.
Smudging is a time-honored method of clearing hucha (heavy energy) by asking plant allies for assistance by burning herbs and incenses such as sage, cedar, or palo santo wood.
Vi Miere …Continue reading